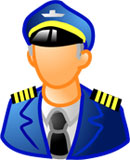 PLEASE READ THIS!
This page is now obsolete. You should no longer need to download from below. Why? The below is the download for SimPlates X, which is the OLDER VERSION OF SIMPLATES. Furthermore, for all but a very few people, access to download this old version has EXPIRED. That's the bad news. The good news is this - a new, consierably updated version of SimPlates is now available! This vesion is called SIMPLATES ULTRA.
You can download SimPlates ULTRA for free from the SimPlates.com homepage
If you are an existing SimPlates X user and first activated SimPlates X on or after 1 August 2012, then your SimPlates X code will automatically activate SimPlates X ULTRA as well, FREE! Just download the demo version and use your existing SimPlates X code there.
If you are an existing SimPlates X user and first activated SimPlates X before August 1 2012, then you can get SUBSTNTIALLY DISCOUNTED access to SimPlates X ULTRA. The best way to do this is as follows:

Install the SimPlatse ULTRA demo via the link above
Use your SimPlates X Unlock code on it. It will not activate it, but it will 'identify' you.
Click on the purchase link from within the software to get to the checkout page where you can purchase with the 'existing SimPlates X user' discount. Please note that this discount may be limited in time and may expire or be expired by the time you read this (we will likely keep it active for at leat a few months after the initial release of SimPlates ULTRA).
If you are new to SimPlates or know somebody who is, please go to or direct them to the SimPlates ULTRA Purchase Page.
Old (Outdated) SimPlates X (old version!) info Below
Welcome to the SimPlatesX download page! This page is for people who have purchased a downloadable version of SimPlatesX. If you purchased a DVD version, you will need to wait for that to arrive via post.

If you purchased a download version, you will find an unlock code in your email. The receipt typically comes from our eCommerce partner, SWReg. Use this unlock code, along with the email address that you used to place your order below.

* Haven't yet ordered SimPlates? Please click here to purchase.


© 2018 Dauntless Aviation • 4950C York Road 110, Buckingham, PA, 18912, USA • Contact Us • Privacy Policy